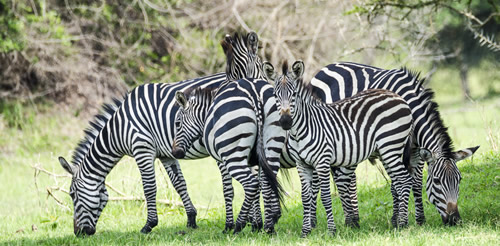 SAHO 010-Kidepo Valley and Pian Upe Game Reserve.
DAY 1:  After breakfast, drive to Kidepo Valley National Park through Gulu / Kitgum Towns to the far North-East where Uganda borders Kenya and South Sudan. You will have an opportunity of viewing some of the Park animals and birds found close by the camp. Dinner and overnight at Apoka Camp.
DAY 2:  After breakfast, take a game drive to the gorgeous Kanangorok hot spring. There you will see several animals plus birds wandering around such as the Ostrich.
Hunting dog, Bat-eared Fox, Cheetah, Striped Hyena, Caracal, the aard Wolf, elephants, oribi, burchell's zebras, Jackson's hartebeests, bush pigs, bohor reed buck, warthogs, rothschild giraffes, defassa water bucks, cape buffaloes, elands, bush duskier, bush bucks, lions, side-striped jackals, leopards, black-backed jackals, various small cats as well as spotted hyenas.
In the afternoon you will have a cultural tour to interact with the Karamajong community. On this tour you will personally have a great evening as you watch these people go about their day to day activities and see their cultural practices. At the end of this cultural tour you will be in position to understand why these people are very reluctant to accepting modernity over their traditional practices. Dinner and overnight at Apoka Camp.
DAY 3:  Early morning departure for Pian Upe Game Reserve. This natural resource is a conservation area in the Karamoja sub-region of northeastern Uganda and it is regarded as the second largest conservation protected area in Uganda after Murchison Falls.
The southern part of the reserve was gazetted as Dabasien Animal Sanctuary in 1958, a government-led project to convert land just south of River Girik meant for agriculture that was threatening the viability of wildlife conservation in the entire area. In 1964, the area expanded northward and was renamed Pian Upe Game Reserve.
The reserve covers an area of about 2,788km2 to the north of mountain Elgon and it is now under the management of Mountain Elgon Conservation Area. It lies in a semi-arid county, which usually receives rainfall in April and more considerable light rainfall from June to early September.
The reserve is covered by wooded grassland and is home to two pastoralist tribes from which it gets its name: the Pian, being part of a sub group of the Karamoja, and the Upe, being a Kalenjin speaking people more widely known as the Pokot within Kenya and Uganda.
From Amudat, in the heart of the game reserve, a savanna grassland extends in all directions, far beyond the gazetted area towards horizons outlined by distant ranges and Kadama hills. The hills, that appear like a sheet spread across the rocks, overlook expansive grassy plains dotted with big rocky outcrops and flanked by steep-jagged mountains with the summit ridges of Kadama Mountain.
"The reserve is also home for the Roan antelope, Mountain Red buck, the errand, bush bucks, water bucks, ostriches and birds like the rare shoe bill, clip springer and many other birds,"   The reserve habours a number of mammals such as leopards, Cheetahs, spotted hyenas, and a few lions.  among the ungulate species are the bur hell's Zebra, buffalo, eland, harte beast, greater Kudu, Topi, Orib, Dik-dik and Uganda's last population of roam antelope.
There are also vervet monkeys, olive baboons, the far localized pata monkeys and the black-backed and side-stripped jackals. After lunch, take a late afternoon game drive to see different animals that resides here.  Dinner and overnight at a UWA –  Pian Upe Camp.
DAY 4:   Early morning game drive then depart for Mbale town with a stop at Sisiyi Falls. Dinner and overnight at Mbale Resort Hotel.
DAY 5:   After breakfast, Hike to Mount  Wanale,  Bugisu's temple of nature and the long arm of Mount Elgon. This is an impressive mountain with escarpments, deep valleys, water streaked cliffs, caves and rocks. It is standing at a height of 6,864 ft, Wanale can be viewed from all areas in Mbale and neighboring districts. It covers a huge portion of Bugisu's land surface. Mbale town literally lies at its foot. While in Mbale town, you can see many waterfalls making Mt. Wanale to be one of the most beautiful mountains in Uganda. In the afternoon, tour coffee / banana gardens grown on the slopes of Mount Elgon. You will have time to visit the Bugisu Cooperative  Union plant in Mbale's Industrial Area.
It's where farmers comes together to sell their coffee in bulk  through cooperatives to eliminate the middle man and makes the farmer able to sell their coffee at the price on the world market. Return to Mbale Resort for dinner and overnight.
DAY 6:    After breakfast, depart Mbale town for Kampala and arrive in the afternoon.  End of service.