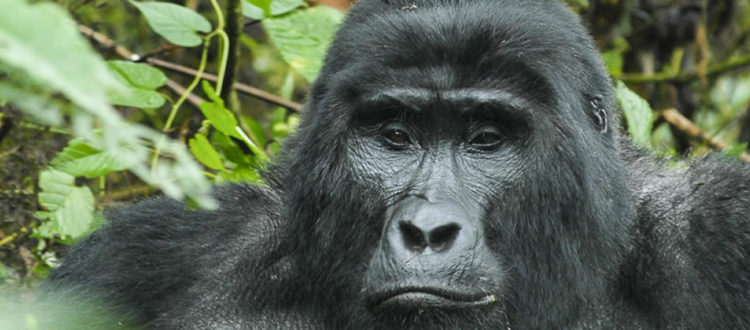 SAHO 006-GORILLA SAFARIS UGANDA 3 Days / 2 Nights
DAY 1: Depart early from Kampala to south-west across the Equator. The trip takes you through savannah grasslands, banana plantations and drives through herds of Ankole cattle with their incredible long curving horns.Proceed to the Kigezi highlands, known as the "Switzerland of Africa" with terraced farming and mountain scenery. Drive to Buhoma for Dinner and overnight at Engagi Lodge / Buhoma Lodge.
DAY 2: Enter the sanctuary at dawn and enjoy the beauty and freshness of the forest, home of the mountain gorillas. After a short briefing by the guides, proceed through dense bush to trek for these endangered animals. Other primates also live in the forest including the black and white Colobus monkey, red-tailed monkey and chimpanzee. After your packed lunch and time permitting, visit the cultural village of the Batwa pygmies. Interact with their traditional healers, see how they make a local "brew" out of bananas and watch their traditional dance. Return to Engagi Lodge / Buhoma Lodge for dinner and overnight.The accommodations used in Bwindi Impenetrable National Park are Gorilla Forest Camp, Volcanoes Camp, Gorilla Resort, Buhoma Lodge and Engagi Lodge.The selection depends on your budget.
DAY 3: Return to Kampala after breakfast.
End of service